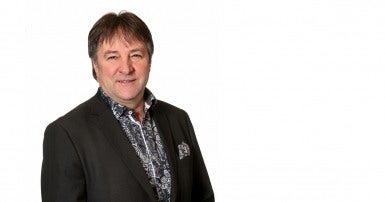 Charles Fleury | National Secretary-Treasurer
CUPE's human rights work remains extremely important during the pandemic, as we continue to organize for change. Unfortunately, in Canada and around the world, defending human rights is not on top of the public agenda. It is not a priority for our governments and employers, even though COVID has clearly a disproportionate impact on equity seeking groups like women, racialized and Indigenous workers, LGBTQ2+ workers and persons with disabilities.
By holding our virtual Human Rights Conference in early March, we kept the issue on the front burner, and continued to organize for change.
Thanks to the participants, speakers and panelists, the conference was a great success. The exchanges held, the experiences shared, the concerns raised, and the strategies developed, will help us move justice and equity forward in and outside our union and create a more just post-pandemic world.
Locals from across the country will benefit from what their members learned and will have better tools to bargain for equity and build strong inclusive locals.
Comments received during the conference and the consultation process before that, have helped to update CUPE's anti-racism strategy. We will have a robust document to submit to delegates at our 2021 national convention. With this strategy, through organizing, bargaining, education and increased representation, we will be better equipped to fight racism on all fronts.
CUPE's is already deeply involved in the fight against racism and in the defense and promotion of human rights. But we still have a lot of work to do. The rest of the journey will not be easy, and I know that when we work together, we can do incredible things. And even though we have budget challenges with this pandemic, I guarantee you that our human rights work will remain a very important priority for CUPE.