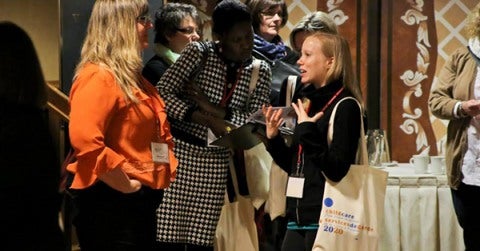 CUPE member-activists draw national attention to child care
A national child care system, that delivers quality, affordable early education and care is possible and must be a top priority in the next federal election. That's the key message from hundreds of participants at the historic Childcare2020 conference held in Winnipeg last week.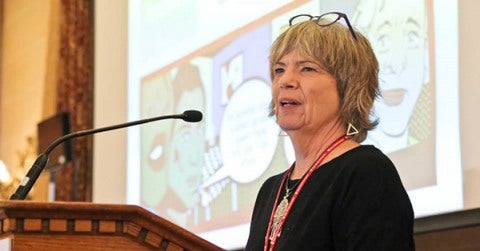 Armed with research and economic reports to support their claims, conference participants made their point that there is more than enough government funding to pay for universal child care. It is a question of political priorities.
Speakers at the three-day conference stated that the economic benefits to government of universal child care programs are too great to ignore. A national child care plan will cost less than the child tax benefit and income-splitting scheme announced by the Harper Conservatives, which will not create a single new child care spot.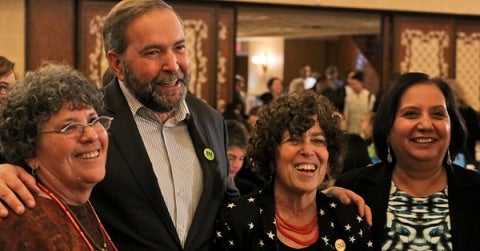 Leader of the Official opposition Tom Mulcair said that, in contrast to the Conservatives, the New Democrats $15-a-day child care plan would create one million new child care spots. His remarks were met with a standing ovation from the 500 plus crowd of parents, early childhood educators, child care workers, policymakers, research academics, economists, and federal and provincial politicians.
The CUPE caucus included over 60 CUPE member-activists, ready to keep child care a priority for the next election. Many CUPE members took turns at the mic to voice their position and ideas in mini-plenaries and workshops, as well as the townhall event held on the final day.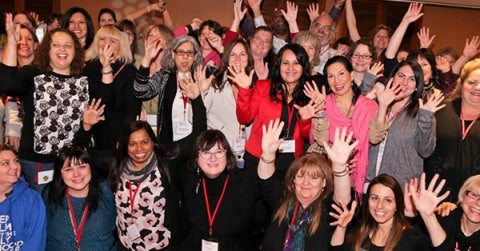 Childcare2020 concluded with a well-received motion for action on-the-ground in local communities to make universal child care a "vote-determining issue" in the next federal election.
View more photos from the conference on Facebook.
Join the Rethink Child Care Campaign and tell us your child care story at: rethinkchildcare.ca.