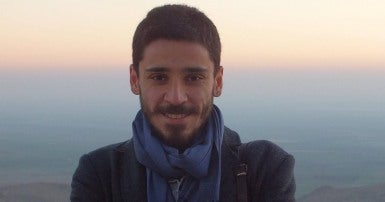 It's been more than a month since CUPE member Cihan Erdal was unjustly arrested in Turkey. You can help bring Cihan home by sending a message to government officials in Canada and Turkey. It only takes a minute.
Erdal is a queer youth activist, PhD student and member of CUPE 4600 at Carleton University. He was detained in Istanbul on September 25, as part of a mass arrest of politicians, activists and academics. Erdal is a Canadian permanent resident, who was in Turkey visiting family and conducting fieldwork for his doctorate.
Help secure Cihan's release and safe return to Canada by sending a letter to your Member of Parliament, Minister of Foreign Affairs François-Philippe Champagne, and the Canadian and Turkish embassies.