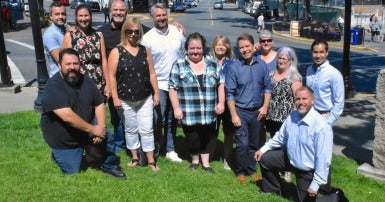 Growth in CUPE's community health sector was a major topic of discussion at CUPE's Health Care Presidents Council (HCPC) meeting held on August 14.
Council members from several CUPE locals heard some exciting news about the prospect of increasing membership, both for the council and for the community health sector at large.
"The results of this growth will be a stronger voice and an increased vote in the bargaining association on behalf of CUPE's members, and an increased proportion of collectively bargained funding for things like the enhanced disability management program and, where applicable, professional development funds," said CUPE health coordinator Chris Losito.
"Increased membership in the council also allows the HCPC more options for pursuing sector-related campaigns supportive of our members' needs."
Community health locals can expect to hear more news on this increase in membership in the near future.
At the meeting, the council also adopted a new protocol agreement that strengthens its relationships with partners such as CUPE BC and the Hospital Employees' Union, discussed ways to ensure more activity involving new member orientation, and nominated CUPE 1978 member Kaz Takeuchi as the new treasurer.