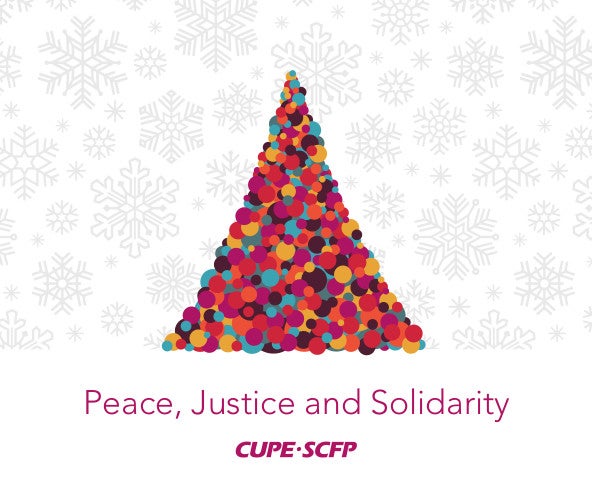 As 2018 comes to a close, we are sending our warmest greetings and our most sincere thanks to all CUPE members.
We have much to celebrate this year. CUPE locals have won victories for our members at the bargaining table, our activists have helped elect progressive politicians, and our union has led the fight for fairness and respect in our workplaces and in our communities.
The year has also had its challenges. Perhaps most significantly, we have seen the growth of right-wing rhetoric, and increasing intolerance and hatred, across Canada and indeed around the world.
But we have also seen our union, and our allies, rise to the occasion. CUPE members continue to stand up for their rights, for diversity, for inclusion, for equality. As a union, with over 665,000 members, we have never been stronger. We are strong because of activists and leaders like you.
In the spirit of peace, justice, and solidarity, we wish you a wonderful holiday season and very best for 2019.