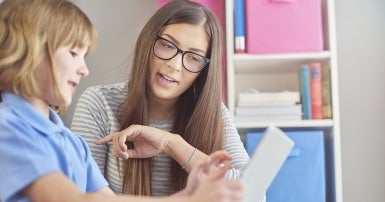 "Bargaining was good with lots of discussion, and we came to a good place for all parties," said CUPE Local 2020 President Ken Evans. "I think our members will be happy with the agreement." 
Evans said that although the employer brought some concessions to the table, the local was able to withhold them. One of the challenges was finding common ground on how to utilize funds for local bargaining negotiated through the provincial framework agreement.
"I'd like to thank the bargaining committee and our National Representative for coming together to work through this as a team," said Evans.
The provincial framework agreement (PFA) approved by the K-12 Presidents' Council in September forms part of the tentative agreement. The current K-12 agreement expires on June 30, 2019. When ratified by CUPE locals and school districts, the provincial agreement will be in effect from July 1, 2019 to June 30, 2022.
Further details of the tentative agreement will not be available until after ratification by all parties. Ratification is expected to be completed by the end of June.
CUPE Local 2020 represents approximately 60 members working as Strong Start Facilitators and K-12 support workers including education assistants, bus drivers, dispatchers, clerical, maintenance, custodians, library clerks and first nations resource workers in elementary and secondary schools located in Skidegate, Masset, Port Clements, Sandspit and Village of Queen Charlotte.
To find out more about CUPE members working in K-12, visit bcschools.cupe.ca.