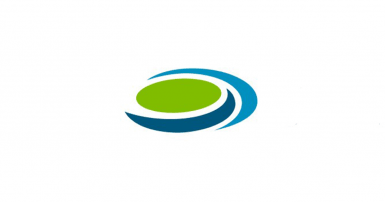 CUPE 5430, the union representing public health care providers in Regina, says the ombudsman's report released today shows how private, for-profit long-term care has failed seniors.
The report, Caring in Crisis, shows how Parkside Extendicare failed its residents and workers on several fronts: supply and use of masks, physical distancing, ventilation and air flow, staff screening, testing, and cohorting. Most damning perhaps, is the finding that Parkside Extendicare did not have a pandemic plan in place to deal with an outbreak, months into the COVID-19 pandemic. Parkside Extendicare was not in compliance with the November 18, 2020 public health order for two weeks leading up to the outbreak.
"Seniors built this country. As they age, they deserve to live in comfort and safety. And their families and loved ones should have confidence that the health care system will not fail them," said Bashir Jalloh, Vice-President of CUPE 5430. "But Extendicare, the Ministry of Health and the Saskatchewan Health Authority completely failed the residents and families at Parkside Extendicare. They failed to provide adequate oversight, they failed to ensure safety protocols were being followed, and they failed to keep residents and staff safe."
The report notes that 42 Parkside residents who got COVID-19 died during the outbreak. Nearly every resident was infected – 194 of Parkside's 198 residents. In addition, 132 Parkside employees contracted COVID-19. Residents and staff at Regina Pioneer Village also contracted COVID-19 after residents were transferred there.
"Four out of five COVID-19 related deaths in Canada have either been residents or staff of a long-term care home – the highest proportion in the world, and many of these outbreaks were in for-profit spaces," added Jalloh. "In Saskatchewan, private, for-profit long-term care represents about four percent of overall facilities, but has accounted for 37 percent of COVID-19 deaths. This is unacceptable and points to systemic issues in private care homes."
The report recommended that the government should not allow private companies to run special care homes without ensuring they meet and follow the standards and practices it has for its own facilities. CUPE is urging the government to go further and take the profit out of senior's care and ensure the delivery of care is based on the needs of residents, not shareholders.
"Profit should never come before the health of our seniors. When our members went into Parkside during the SHA takeover, many were shocked at the conditions. Parkside Extendicare cut corners on safety protocols and utterly failed following the provincial guidelines on screening, social distancing and masking," said Jalloh. "Furthermore, it is clear there is inadequate oversight over private companies. The provincial government needs to step in and ensure this never happens again."
The report also calls on the Ministry of Health "to make meaningful and lasting systemic and structural improvements to Saskatchewan's long-term care system."
"To achieve these systemic improvements to our long-term care system, CUPE is calling on the provincial government to commit today that all future long-term care facilities and beds be publicly owned and operated by the SHA," concluded Jalloh. "This includes the 600 long-term care beds in Regina the government recently announced."