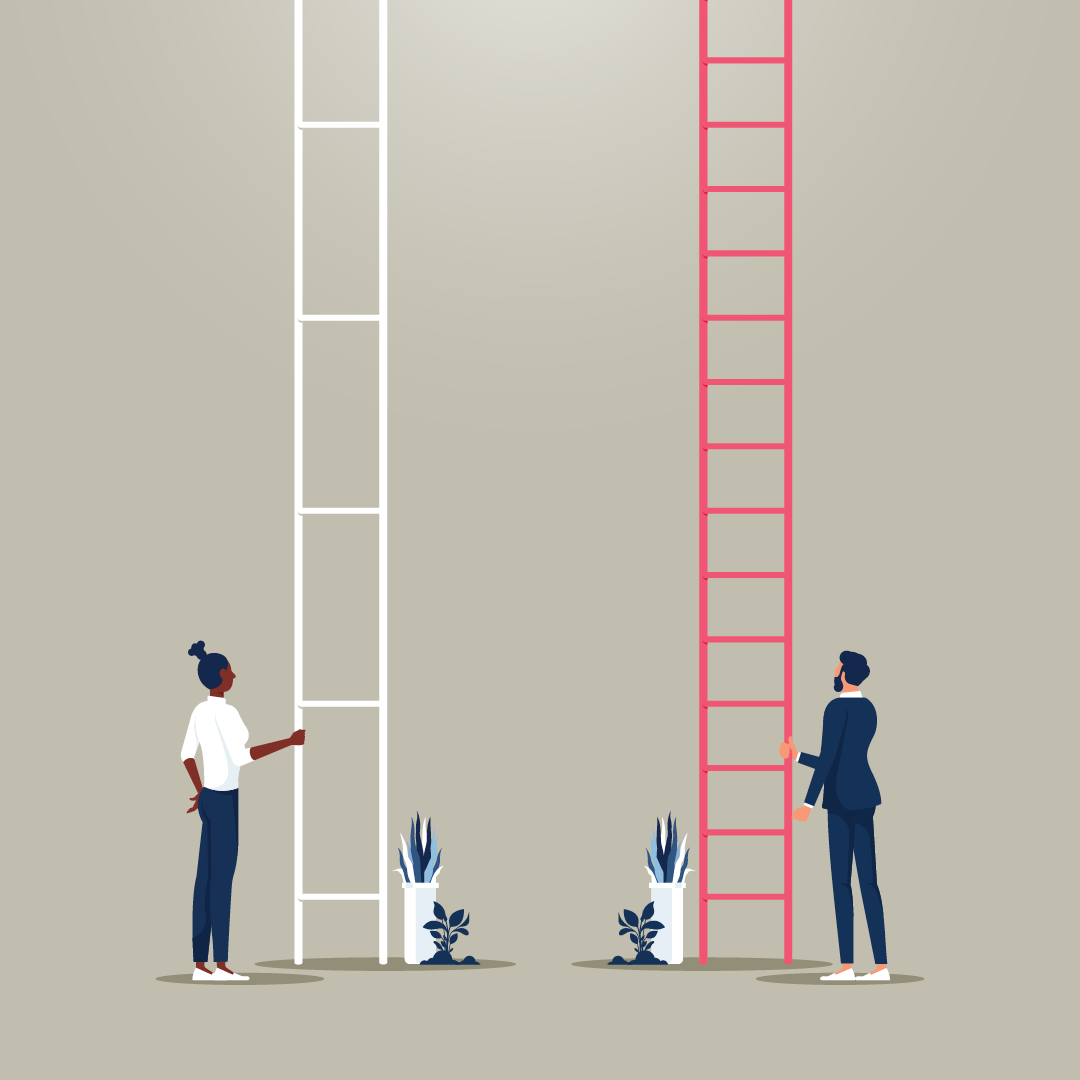 In 2018, the federal Liberal government promised to assess future budget proposals with a gender and equity lens. However, it wasn't until 2021 that additional funding was given to Statistics Canada to address data gaps related to race, 2SLGBTQI+ status and disability. For example, starting in January 2022, the Labour Force Survey began including questions on ethnicity, sex at birth and gender (including a non-binary option). This additional data enables a more thorough analysis of the systemic barriers different groups face. The idea is that if we know more about these barriers, we can fund solutions to these problems.
The budget documents include a section analyzing each budget measure, identifying main beneficiaries based on gender, income level and age. The analysis uses a five-point scale for gender and income and a three-point scale for age cohorts. Other beneficiaries, such as Indigenous peoples, persons with disabilities and Black and racialized individuals, are identified when applicable. However, this analysis only provides a rough idea of budget priorities, not the size or effectiveness of the impact for the groups identified. The budget's equity planning tool, called Gender-based Analysis Plus (GBA+), was implemented near the end of the policy development process for most of the budget's measures. As a result, 60% of the measures that identify potential negative impacts on certain groups do not propose any strategies to mitigate these impacts.
According to the government's own analysis, the budget falls short in addressing the needs of women, people with disabilities, 2SLGBTQI+ individuals, Black and racialized people and low-income individuals. And while the government claims that 10% of its budgetary investments will benefit Indigenous peoples, it's difficult to assess if this allocation is sufficient without knowing the scale of what is actually required.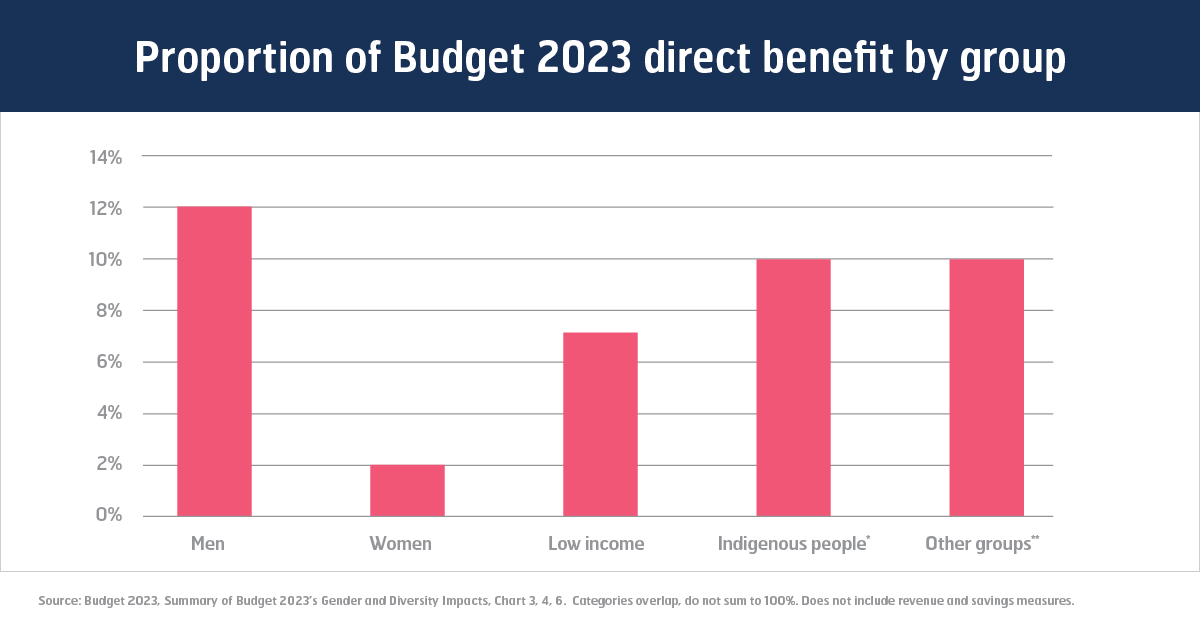 Overall, there is a stark gender gap in this year's federal spending. Only 2% of spending directly benefits women, while 12% directly benefits men. The gender disparity found in Budget 2023 is even worse when saving measures are taken into consideration, such as the over $11 billion cut over five years from government departments, agencies and crown corporations. These cuts, equivalent to about 15% of this year's budget investments, will disproportionately affect women.
The gender imbalance in Budget 2023 stems partly from its focus on investment in male-dominated sectors for climate action. Meanwhile, the budget neglects necessary funding for labour force development and wage improvements in care work like health care and child care, fields in which women predominate.
Including more data and analysis around gender and equity in the budget is a good step, but it's not enough on its own to secure change. As public sector workers, CUPE members know that well-funded public services play a vital role in delivering high-quality support to Canadians, particularly those who are marginalized. We need to continue to advocate for the elimination of systemic barriers faced by public sector workers and the communities we serve, including sufficient funding for public services like health care and child care.