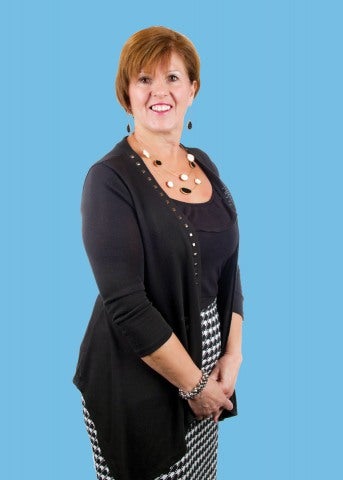 Danielle Savoie | CUPE Communications
Debbie Downey candidly admits that her involvement with the Global Justice Committee did not come from a lifelong passion with International Solidarity. 
"I wish I could say something moved me, but I became involved because a friend persuaded me to join the Global Justice Committee, which was just getting off the ground in New Brunswick."
A Licensed Practical Nurse at the Passamaquoddy Lodge Nursing Home in St. Andrew for more than 20 years, Downey was more involved in member's education than international solidarity.
"When I attended my first National Global Justice Committee meeting, I was like a fish out of the water. I knew little about international solidarity. I was simply blown away by the work CUPE does at the international level."
In July 2013, Downey was part of a delegation of 12 trades unionists and human rights activists from Canada who travelled to the Philippines.
"That was a life changing experience," said Downey. "Meeting with so many people who live in a country where the human rights violations are so appalling, listening to them talk about their fights to change the situations they face on a day to day basis and knowing what the consequences could be was empowering. Their determination and perseverance to change things was amazing, especially coming from the young political detainees who stated when they were released from jail they would do it all over again."  
Downey understood that the issues and fights happening at the local level are connected to the struggles workers face in other countries.
"As a provincial committee, we send letters to union leaders detained in the Batanga's Provincial Jail in the Philippines," said Downey. "Those letters were a morale booster for those prisoners and a show of international support. We also raised a small amount of money to help them. I like to think that our visit to the Philippines and the solidarity shown by union members contributed -even if it was just signing a petition or writing a letter - in a small way to the release from jail of some of them."
"Those letters were a morale booster for those prisoners and a show of international support," said Downey.
Downey believes it is easier now to bring this issue home. "We have foreign workers (through the temporary foreign workers program) in many communities in New Brunswick who are being exploited. Our members have a better understanding of the struggles those workers face in their own country and are appalled to the conditions they are subjected to when they are working here," she said. 
"Being involved in the Global Justice Committee, both at the provincial and at the national level, has been fulfilling work for me and my hope is that more members will get involved because we can really make a difference."