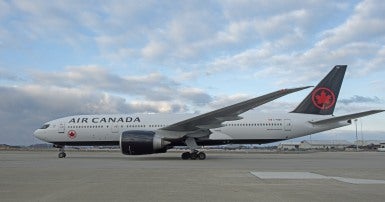 When an Air Canada flight was forced to make an emergency landing in Hawaii, flight attendants were quick to respond to the safety of those aboard. With 269 passengers and 15 crew, flight AC33 10JUL19 from Vancouver to Australia ran into sudden and unexpected turbulence and was forced to turn around just two hours past Hawaii. According to Honolulu health officials, 37 people were injured, 30 of whom were transported to hospital.
Passengers lauded the work of flight attendants in the aftermath of the incident and recounted how CUPE members who had gotten hurt themselves were still checking on everybody to make sure they were not injured.
Affected passengers range in age from children to the elderly but thanks to the action and expertise of these Air Canada flight attendants, members of CUPE 4094, injuries were cared for during and after the frightening experience. All patients have since been released from hospital.
"No matter how prepared we are, these kinds of events come as a shock. We wish to thank the crew for taking care of each other and their fellow passengers today, the way we are known to do," said Wesley Lesosky, President of CUPE's Air Canada Component.