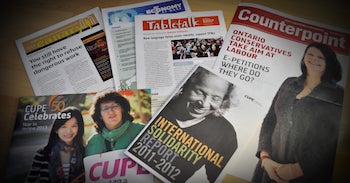 Subscribe to our daily news bulletin and publications covering a range of topics from health and safety to the economy.
Copy and paste content into your newsletter or webpage.
Set up an RSS feed that delivers the latest articles from cupe.ca to your local's website.
To find out more, drop us a line at comm@cupe.ca.
Sign up at cupe.ca/subscribe.