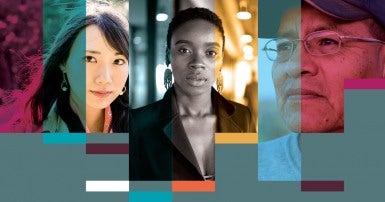 CUPE has a long and proud history of challenging racism at work, at the bargaining table, in our communities and around the world. Today, CUPE members voted to step that work up even further by adopting a CUPE-wide Anti-Racism Strategy.
Rooted in the knowledge and experiences heard during cross-country consultations with Black, Indigenous and racialized members, the Strategy lays out a six-year roadmap to break down barriers and create a stronger, more inclusive union for the struggles ahead.
The Strategy contains ten key goals which range from increasing representation of Black, Indigenous and racialized people in leadership positions, to expanding training and education opportunities to identify and challenge systemic racism.
The Strategy also calls on CUPE to use its power to bargain and organize for concrete gains at work for Black, Indigenous and racialized workers, who are overrepresented in lower-wage, precarious jobs.
Each of us has a role to play in fighting racism, and with the adoption of the Anti-Racism Strategy today, CUPE members have proudly declared they are ready to be leaders in that fight.