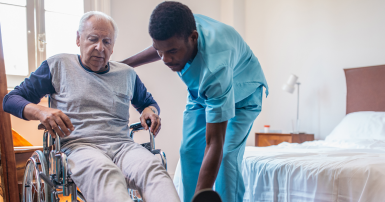 CUPE recommends that any additional federal health care funding must be tied to national standards and a commitment to public health care, and not go toward privatization.
In meetings with provincial and territorial health ministers this week, Federal Health Minister Jean-Yves Duclos committed to increased health care funding tied to a national health data system.
CUPE warns that data alone won't reduce patient wait times, stop privatization, or keep workers in the health care sector.
We encourage the federal government to rigorously enforce the Canada Health Act to ensure all health care funding supports and sustains public health care.
Many provincial governments have been using the health care crisis to expand health care privatization rather than invest in and support our public health care system. This includes syphoning off staff and funding to for-profit health corporations, for-profit surgical and diagnostics facilities and for-profit care delivered through virtual health care systems.
We have also seen provincial governments dithering in response to a health care recruitment and retention crisis that has increased health care and social assistance job vacancies by 110% since 2019. 
CUPE urges the federal government to direct some funding to measures that will improve recruitment and retention of health care workers, including:
A $25/hour wage floor for all health care job classifications, including support staff, be negotiated with trade unions.
A mandatory minimum of four hours of care per resident per day in long-term care to create manageable workloads for workers and quality care for residents.
Funding to develop specific programs to increase the recruitment and retention of health care workers from equity-seeking groups, such as the partnership agreements negotiated with CUPE in Saskatchewan that significantly increased the number of Indigenous workers in the health care sector.
Funding for quality mental health supports for health care workers, including EAP (Employee Assistance Program) and peer-to-peer support programs.