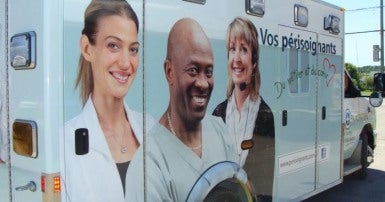 Today, representatives of CUPE's Conseil provincial des affaires sociales (CPAS) will be embarking on a series of meetings with their members working at the Montreal West Island CIUSSS (Integrated University Health and Social Services Centre) to hear their complaints about money still owed to them by their employer.
For more than a year, workers in the health care system all over Quebec have noted errors in their pay relating to the number of hours worked and the various premiums they are entitled to. Some have not been paid at all, and the employer is often unable to answer their questions.
As a result, the CIUSSS opened a telephone line dedicated to pay processing, and to date, employees have made more than 12,000 calls. However, the problems persist.
During the health crisis, the government resorted to a host of emergency decrees to manage the system, which suspended the collective agreements of union members in the health and social affairs sector. Moreover, the government inexcusably fell behind in its payments pursuant to agreements reached to maintain pay equity for thousands of female employees.
"Given all of the stress we experienced during the pandemic, the least we can expect is to be paid what we're owed in a timely manner," said Fanny Demontigny, interim president of CUPE 2881.
CPAS representatives will go to St. Mary's Hospital on May 10, the Douglas Mental Health University Institute on May 11, LaSalle Hospital on May 12, the Lakeshore General Hospital on May 24 and the Ste. Anne's Hospital on May 25.