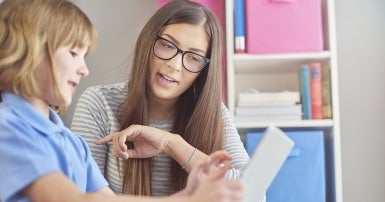 Education support workers from across the province are meeting in Regina from October 11-13 to discuss the impact of education budget cuts on student learning and support staff. Coordinated bargaining and violence in the workplace will also be discussed.
Over 100 education workers are gathering for CUPE's Education Workers' Conference. CUPE represents 7,000 support workers in PreK-12 education, including education assistants, facility operators, administrative and clerical assistants, secretaries, school bus drivers, caretakers, maintenance workers, library assistants, nutrition coordinators, information technicians, social workers, counselors, community school coordinators, interpreters, speech and language assistants, braillist, and other school support workers.
This annual gathering is an important opportunity to discuss impacts of rapid changes in education and strategize on what CUPE members can do.
The meeting will be held October 11-13, 2018 at the Delta Hotel in Regina.
"As frontline education workers, we see firsthand how changes affect students in Saskatchewan schools," says Jackie Christianson, Chairperson of the CUPE SK Education Workers Steering Committee.  Christianson says that "Although a $30 million increase to education in this year's budget, funding is still short over $24 million. In fact, funding to school divisions is below 2015/16 levels, despite an increase in student enrollment and 18 new schools. We are asking the government to keep our children a priority and focus on their safety and educational needs by increasing funding to our schools."