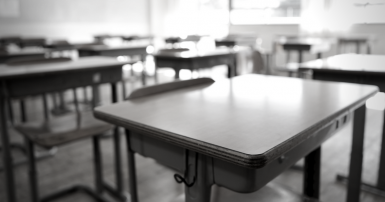 The provincial president of the union representing non-teaching staff at Edmonton Public Schools says there will be fewer support staff in September than there were in September 2019, before the pandemic.
When asked why, CUPE Alberta President Rory Gill replied, "Two words. Jason Kenney."
Gill says underfunding and cuts done under the cover of the pandemic are catching up with the school district.
"In April of 2020, the UCP fired educational assistants by Twitter," said Gill.  "When schools resumed in-class learning, 181 staff never returned. This September, additional staff may be missing as well."
Gill said the blame lies not with the school district, which has used reserve funding to get through the pandemic, but with the Kenney government's funding of education.
"Every time he thinks parents aren't looking, Jason Kenney cuts a little more from public education, and then lies about it and tries to confuse the issue," said Gill. "In this one district alone, there are hundreds of special needs kids who will be forced to make do with fewer educational assistants in September."
"It's frankly sickening what Kenney has done to special needs kids in Alberta," said Gill. "Kenney promised no front-line cuts. He's broken that promise and some of the most vulnerable, voiceless students are the ones paying the price."