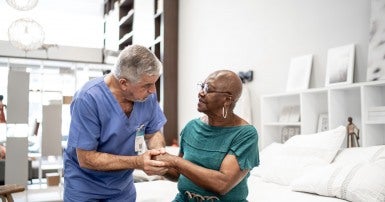 CUPE received confirmation today that the Government of Quebec will be unable to abide by the timeline for retroactive salary payments in the health and social services network. As a result, the union is demanding that the government assume total responsibility and communicate quickly, directly and clearly with employees to explain the mix-up.
CUPE also intends to resort to all means necessary so that the amounts involved plus interest are paid as quickly as possible to the some 26,285 members in the network.
"We officially ratified the tentative agreement last June 23. The government has had all of the information in hand for three months and a half to prepare these payments.  We've got enough problems in the network, and the respect deficit with employees is serious enough as it is.  We didn't need this delay, which was caused by the contracting out of the pay system," said Maxime Ste-Marie, president of the Conseil provincial des affaires sociales (CPAS-CUPE).