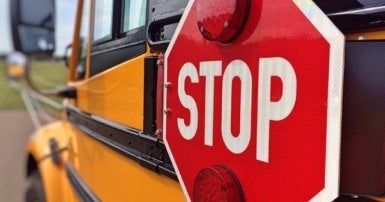 The Regina Public School Division is cutting important programs that will impact children's quality of education, including programs that serve the most vulnerable and youngest children.
Discovery Preschool, Communication Preschool, and Socialization, Communication, and Education (SCEP) programs are all getting cut to try to address the $9.5 million shortfall the Regina Public School Division is facing. These programs help promote inclusion to vulnerable children age five and under and their families during the most formative years for language acquisition, communication, independence, and social skills.
"Cuts to these programs are targeting the most vulnerable children who need a head start in school.  This is needed as it gives them the best opportunities to succeed when entering kindergarten.  These cuts will widen the learning gap instead of creating a level playing field," said Jackie Christianson, president of CUPE Local 3766, which represents support workers in Regina Public Schools. 
The cuts in Regina come on top of province-wide cuts to child care programs that provide extra support for children with disabilities, delaying funding for autism support, and cuts to the provincial hearing aid program which create a financial barrier to accessing important services.
"These cuts are very short-sighted, and our children deserve better.  Our government is only considering cuts and saving, and they are not concerned about the cost these cuts will have to our children and the future of our province," Christianson added.  "The government is picking which children will be the winners and which will be the losers."
The provincial budget cut funding to education by 2.9 per cent, even though Regina has a projected enrollment increase of 575 new students and is opening three new schools. This funding cut during a time of increasing enrollment is forcing the school division to make hard choices, including changes to the pre-K programs and cuts to transportation – both of which could have negative financial impacts on families.
The local is anticipating further cuts for Regina Public Schools as they only trimmed about $3 million from the $9.5 million deficit, and other areas of cost saving and efficiencies must be found prior to presenting their budget for Ministry approval.
"If you are concerned about the impact this will have on children, please contact your elected school board trustee and your MLA and demand they voice your concerns to our government," said Christianson. "Our government needs to hear from parents and the community."