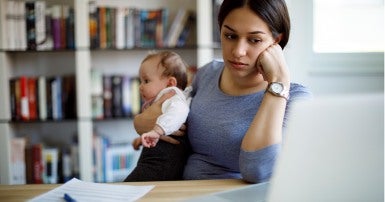 CUPE is calling on the federal government to expand access to Employment Insurance and increase supports for unemployed and sick workers. For decades, EI has excluded many workers and paid benefits that are too low to survive on. It's time to rebuild this essential part of Canada's social safety net.
The pandemic showed EI could not meet workers' needs. Canada's COVID-19 response also highlights what's possible when governments put resources into expanding income supports.
EI was broken and inadequate before the pandemic. Fewer than half of unemployed workers qualify for benefits that leave many below the poverty line. EI access is inequitable, with men more likely than women to qualify, and uneven coverage across regions.
In a recent brief to a House of Commons standing committee that's studying EI, CUPE called for changes that will rebuild and expand EI. Our recommendations include:
Expand access to ensure more workers are covered, which will boost support for women as well as precarious and migrant workers.
Increase benefit levels and maintain the minimum benefit of $500 per week set as a floor for the Canada Emergency Response Benefit (CERB).
Support workers who are managing ongoing health issues during the pandemic, and increase EI sickness benefits from 15 weeks to 50.
Ensure workers hardest hit by the pandemic, including airline workers, can access extended training support and EI training programs.
Respect workers' ownership of the program and pass a law that prevents any government from raiding the EI fund.
The program's failure has its roots in drastic cuts and restructuring in the 1990s. Since then, Conservative and Liberal governments have continued to erode and neglect EI.
Giving workers in Canada adequate income supports and fixing our broken EI program will help Canadians weather the rest of the COVID-19 pandemic, and lay the foundation for a faster recovery. It will also mean we're better prepared for future crises.