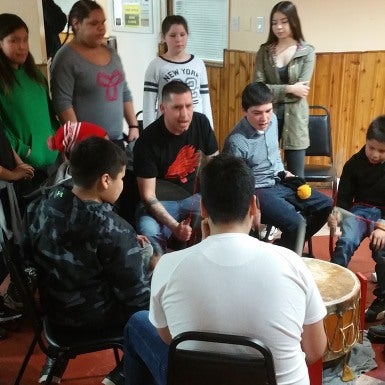 CUPE representatives attended the Leonard Peltier vigil in Toronto on February 5, marking 40 years of false imprisonment of Peltier in a U.S. prison. The event was held at the Toronto Council Fire Native Cultural Centre, and hosted by the Leonard Peltier Defense Committee Canada (LPDOC).
The campaign demanding the release of Peltier is a longstanding one, supported by grassroots activists and organizations including Amnesty International. The campaign highlights the politically motivated injustices of his arrest, conviction, and imprisonment. CUPE is a longstanding supporter of calls to release Peltier.
For more information about Leonard Peltier and the vigil please go to the Facebook event page.
For overall updates on his progress and more, visit the LPDOC website.