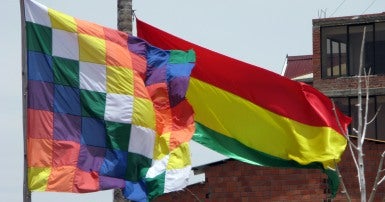 CUPE joins the international community in raising our concern about the developing situation in Bolivia, which has led to a coup.
CUPE calls on the Government of Canada to recognize and respect the sovereignty of the Bolivian people to determine their own political future, without military or foreign interference. We further call on the Liberals to stop taking their foreign policy cues from some of the world's most right-wing governments.
We extend our solidarity and support to the Bolivian people who will be most affected by the social or economic instability that accompanies this attack on their democratic rights.