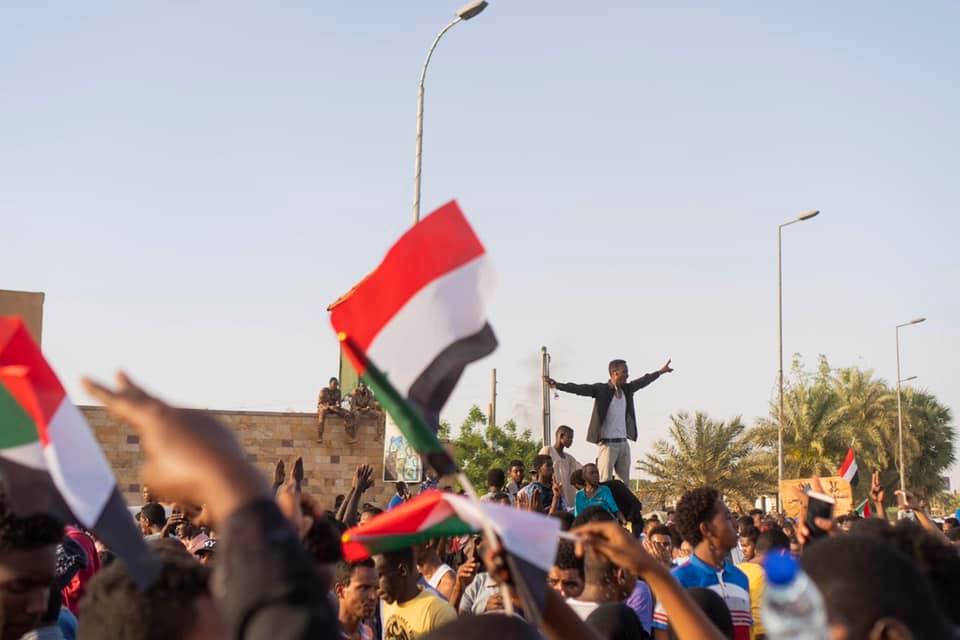 Thirty years ago this Sunday, former Sudanese president Omar al-Bashir took power in a coup. CUPE expresses our solidarity with people in Sudan who have been struggling for peace and democracy for decades. This weekend, Sudanese people will be demonstrating in defense of their human rights, their right to protest and for a democratic society. 
The Freedom and Change Alliance, the main voice of Sudanese social movements, has called on the people of Sudan and allies around the world to mark June 30, 2019, by taking to the streets to demand justice and a transition to peace that includes the full participation of civil society.
Violence has escalated recently. On June 3, unarmed protestors staging a peaceful sit-in were met with shocking violence by Sudanese security forces and paramilitary groups. The casualties include more than 100 people killed and numerous reports of sexual assault. Hundreds more have been reported wounded and missing. The internet has been shut down, making our solidarity even more important.
CUPE condemns this violence, including the sexual violence. We recognize the courage of the Sudanese people, who continue to call for democracy and assert their right to protest. Our union supports the demands of Sudanese trade unions and social movements. These include:
Restore the rule of law and transition power to a civilian government.
Uphold human rights and the right to free and peaceful protest.
Provide health care to anyone who has been wounded and ensure women who have been sexually assaulted receive stigma-free care and support.
Disarm and withdraw all paramilitary groups.
Free all political detainees.
End the internet blackout.
Establish an international committee to investigate the killings that have occurred since a new wave of resistance began in December 2018, including the massacres on May 13 and June 3, 2019.
Read the Canadian Civil Society Statement on Sudan, issued after the June 3 violence.
Photo M. Saleh CC BY-SA 4.0