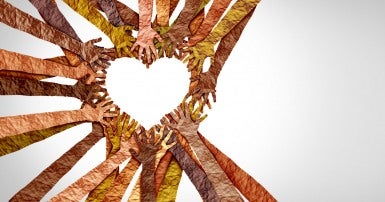 Workers in the care sector need higher wages, better working conditions and access to training. This was the primary message in a brief CUPE submitted to the federal Standing Committee on Human Resources, Skills and Social Development and the Status of Persons with Disabilities on April 8th. The committee is doing a study on labour shortages, working conditions and the care economy.
A workforce crisis exists in many care sectors including health care, long-term care, child care and social services. Employers are unable to hire and keep workers due the low wages, poor benefits and crushing workloads. CUPE has called for concrete measures to improve wages and working conditions including:
A $25 an hour minimum wage floor for all federally-funded care work
Improved working conditions for care sector workers, including full-time jobs, paid sick days, benefits and pensions
Better access to training for care sector workers
Preventing violence in care work settings and supporting quality mental health services for care workers
The federal government needs to ensure federal funding does not go to for-profit care corporations that siphon public funding into shareholder profit. They must also ensure minimum staffing levels in long-term care homes in the upcoming Safe Long-Term Care Act.
Care work and care services need to be revalued in our society. This would benefit workers but also the people who rely on these care services, because the conditions of work are the conditions of care. When workers are overloaded and short staffed, it not only causes them stress and burn out, but also hurts the quality of care provided.
CUPE represents many workers in the care sector who work as personal support workers, licensed practical nurses, early childhood educators, child care workers, educational assistants, social workers, developmental services workers, cleaners, food services workers and maintenance workers.
CUPE is also calling for a care economy commission to develop a national care strategy, better data on the care sector, permanent resident status for migrant workers, and streamlined processes to recognize the credentials of internationally-trained care workers.