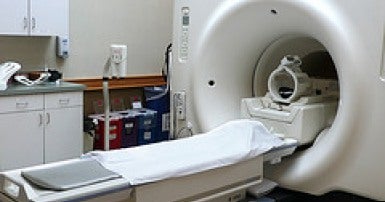 WHAT: Local health care workers will be attending today's City of Prince Albert's Executive Committee meeting to present concerns about private user-pay MRI clinics.
WHO: Helen Sawatsky, President of CUPE 4777, is leading the delegation.
WHY: Mayor Greg Dionne has made statements supporting private pay-for-use MRIs as an option to get a much needed MRI machine in Prince Albert.  However, CUPE is concerned that user-pay MRIs will allow those who can afford it to jump the queue for diagnosis and treatment, creating a two-tiered health care system.  Additionally, private MRI clinics poach technicians and professionals from the public health care system and create longer wait times in the public system.  CUPE is advocating investment in the public system and will urge council to take a public position to oppose private user-pay clinics and support a publically funded and operated MRI service at Victoria Hospital.
WHEN: Monday, August 24, 2015 at 2:00 p.m.
WHERE: City Hall in the Council Chamber
QUOTE: "The renewal plans for the Victoria Hospital include space for a public MRI.  A public MRI will provide timely and equitable access for residents of Prince Albert and northern communities so that residents do not have to travel to Saskatoon.  If a private for-profit MRI clinic opens in Prince Albert, this may give the provincial government an excuse not to fund a public MRI machine in Victoria Hospital."