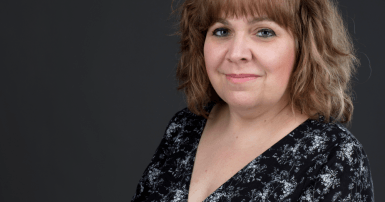 After more than nine years of perseverance and tenacity, UQAM employees, who are represented by SEUQAM (CUPE 1294) and were still waiting for their full retroactive pay, will finally be able to receive what is owing to them. The method of calculation the employer used to compute the pay equity adjustments was not adequate.
"This marks a major victory for women's rights to fair and equitable compensation equal for all. Employees have waged several huge battles to stamp out discrimination in their companies. It's high time that employers comply with the Pay Equity Act and stop resorting to legal sleight-of-hand to avoid or stall the payments owing," said Josée Aubé, CUPE Quebec's Human Rights coordinator.
In September 2017, the Tribunal administratif du travail (TAT) rejected UQAM's challenge and upheld the ruling by the occupational health and safety standards commission (CNESST), ordering the employer to pay out the shortfall of the pay equity owing, which had been determined by the Pay Equity Committee back on June 1, 2004.  
However, when enforcing this ruling, UQAM proposed once again a calculation method that did not put an end to discrimination. UQAM also attempted to restrict the operative part of the ruling by paying only those employees in the employ of UQAM up to June 1, 2004 and who had not been moved to another position. Once again, UQAM and CUPE found themselves before the TAT to resolve the conflict.
In its new decision rendered last January 31, the TAT again ordered the employer to redo their calculations and ensure that employees be paid the "equity rate" applicable to their wage increment, as determined by the Pay Equity Committee.
"We hope that UQAM will not stretch this out even further and that they'll put an end to these onerous and unethical inappropriate challenges affecting their employees. After all, universities must not only continue contributing to research and teaching but are also required to promote important social values such as pay equity. Bear in mind that most employees of universities are women," added Louisa Cordeiro, President of SEUQAM.
Through its Job Evaluation Branch, CUPE has assigned several resources to constantly oversee equity programs to ensure that pay equity is not only being achieved but also maintained in its workplaces.