Today, the CUPE New Brunswick executive voted unanimously to join its voice to the growing opposition to private for-profit paid plasma centers.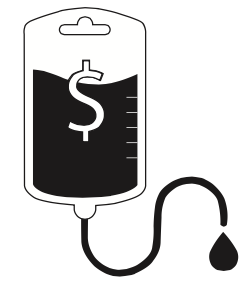 "Victor Boudreau must act to prevent private for-profit paid plasma centers. As the Health Minister, he has a responsibility to protect and promote our voluntary blood collection system. He should support the work being done by Canadian Blood Services (CBS), not fund its competition" said Daniel Légère, CUPE NB President.
CUPE represents approximately 100 CBS workers and health professionals in New Brunswick, through Locals 1655, 3728 and 2069. They operate the blood collection, including plasma.
"On behalf of our members and in the interest of citizens, CUPE NB has taken a public stance against the unethical and dangerous practice of paying donors for blood products," said Légère.
CUPE NB has sent a letter to the Minister, and recommended the following actions be taken:
Introduction of legislation that bans paying donors for blood as the provinces of Ontario and Quebec have done.
Collaboration Canadian Blood Services to develop a national strategy for self-sufficiency in plasma through an expanded voluntary donor base, as recommended by the World Health Organization.
Enshrining in NB a law similar to Ontario's Voluntary Blood Donations Act, which would effectively put a stop to paid blood donations in New Brunswick.
  
CUPE NB fully supports the ongoing efforts of BloodWatch.org , (non-profit organization advocating for a safe, voluntary, public blood system in Canada) and exhort the Minister to meet with the organization promptly.