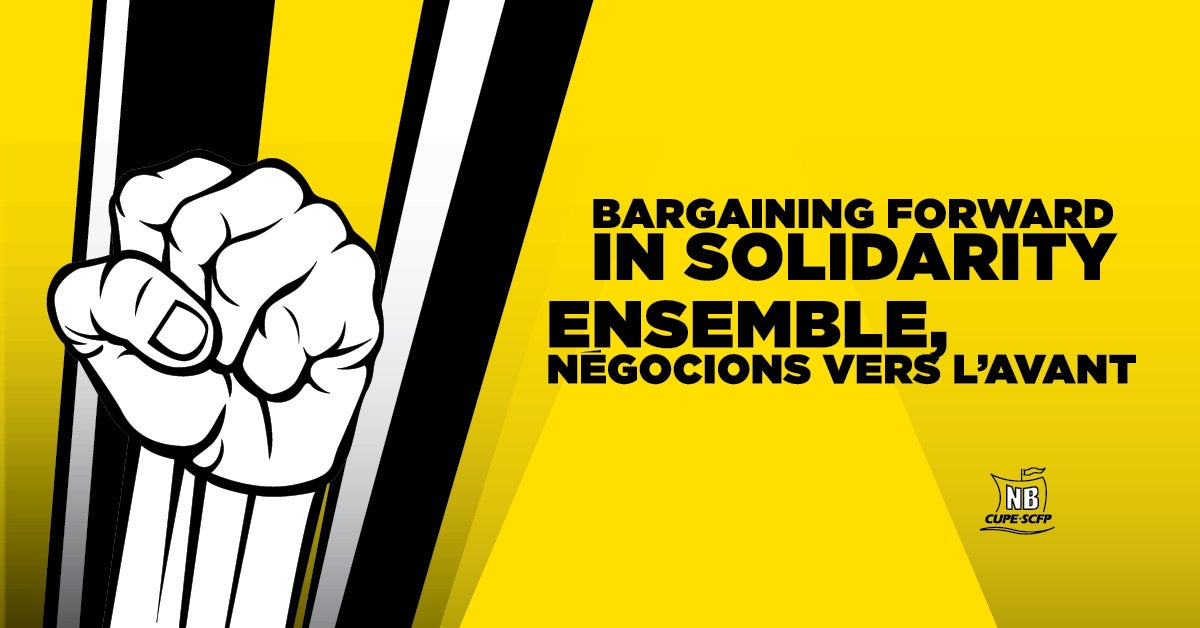 CUPE New Brunswick is leading the charge to win real wage increases for public sector workers, after a decade of provincially-mandated wage constraints.
This spring, members at a bargaining conference and the CUPE NB division convention resoundingly approved "Breaking the Mandate," an action plan to coordinate bargaining, engage members and mobilize for better wages.
Both Liberal and Conservative governments have demanded that provincial public sector workers accept mandated minimal wage increases totalling just 10 per cent over the past decade. Inflation has increased by 18 per cent over the same period, leaving most workers with a significant decline in their real wages and standard of living.
Average wage increases of one per cent per year over several years, and some years with zeros, mean CUPE members are finding it hard to make ends meet. Living from paycheque to paycheque is not sustainable.
The provincial government claims a lack of revenue as their excuse for austerity. But at the same time, they've cut taxes and wasted money on public-private partnerships. After a decade, CUPE members in New Brunswick have had enough. They're committed to organizing for a real wage increase at the bargaining table and in their communities as the province prepares for an election this September.
Public sector workers in other provinces have also suffered real wage losses from provincially-mandated wage freezes, cuts or minimal increases. The first step in fighting back is helping members understand exactly how their real wages have fared. Fighting real wage losses is consistent with CUPE's no-concessions bargaining policy. CUPE National has developed tools to calculate how much members have gained or lost in real dollar terms, available at cupe.ca/real-wage-calculator.