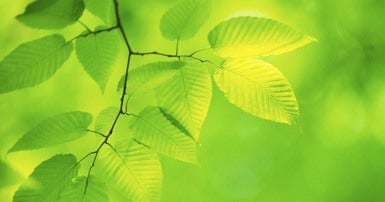 ​CUPE is taking strong steps and calling for action on the environmental crisis by adopting its first national environmental policy. The policy – entitled Working Harmoniously on the Earth – was adopted in March 2013 at CUPE's National Executive Board. The policy was developed following the passage of Resolution #94 at the 2011 CUPE National Convention in Vancouver. The new policy helps set a clear course of action for CUPE on environmental issues.
Climate change and how it affects other environmental issues underscores the new policy. Working Harmoniously on the Earth describes how working people can help cut greenhouse gases that cause climate change and what steps we can take to adapt to a warming climate. Also front and centre in the policy are issues such as water, energy, waste, environmental toxins, green jobs, and actions to green CUPE workplaces.
The policy describes both local and national steps that can be taken, such as supporting renewable sources of public energy, opposing water privatization, opposing fracking for natural gas and other actions. There is also an internal lens to the policy that urges CUPE to cut operational greenhouse gases by encouraging energy efficiency in CUPE buildings and workplaces, using technology to cut back on travel, reducing and diverting waste and other initiatives.
Other sound actions are spelled out in the policy in the form of broader policy statements, recommendations for CUPE workplaces where our members work, and recommendations for CUPE's operations.
This policy shows that we can all be stewards of the earth. As a first step, CUPE locals are strongly encouraged to read and discuss the policy. The policy informs what actions you can take in your workplace to make it greener and less harmful to the environment. Earth Day is right around the corner. This new policy helps set the tone for strong environmental action on Earth Day and every day.