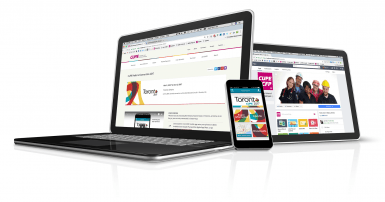 CUPE's 28th biennial convention will be held October 2 to 6 in Toronto, ON. We have prepared several tools to help you prepare for convention and to stay informed over the course of the week.
Download our app
You'll find everything you need for the CUPE National Convention 2017 in the convention app: the agenda, resolutions, reports, maps and more. Create your own personalized schedule and receive live updates of changes to event times and locations. Available on Google Play and in the Apple App Store.
Sign up for Convention Today
To receive Convention Today, the daily convention bulletin, sign up for CUPE's daily bulletin CUPE Today on our subscription page. Get convention news highlights and a preview of the day-to-come right in your email inbox every morning.
Watch Convention live
Can't join us in Toronto? No need to miss out. Portions of the National Convention will be broadcast live on cupe.ca. You can follow the live feed on cupe.ca or on our Facebook page.
Catch us on social media
Like our page on Facebook, follow us on Twitter and Instagram and find us on YouTube. The convention hashtag is #CUPE2017.