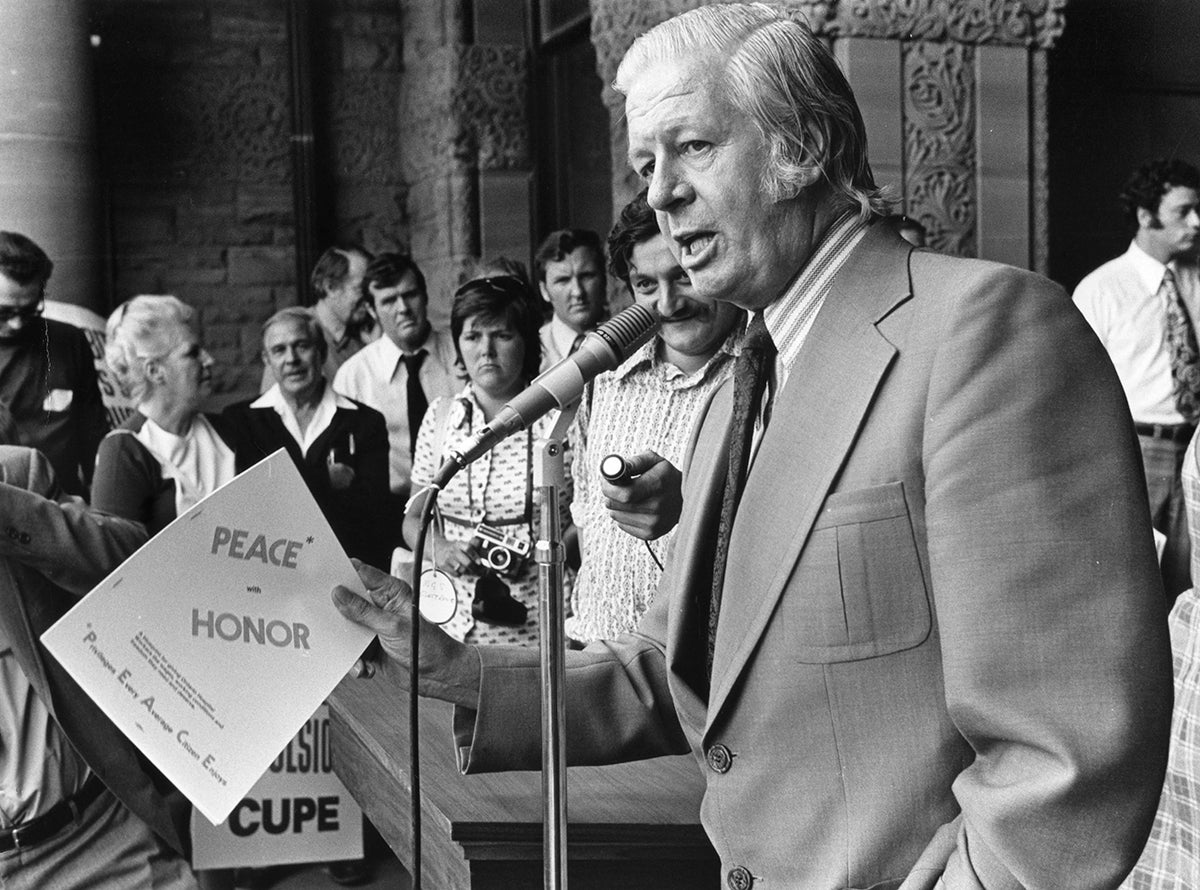 Dear Sisters and Brothers:
It is with great sadness that we inform you that Brother Charles Kealey Cummings passed away on December 9, 2017.
From 1955 to 1963, Brother Kealey served as General Vice-President of the National Union of Public Service Employees (NUPSE) and he is considered one of the founding fathers of the Canadian Union of Public Employees (CUPE) which was formed in 1963 following the merger of the NUPSE and the National Union of Public Employees (NUPE). He served as a General Vice-President of CUPE and was elected as National Secretary-Treasurer from 1975 to 1985. He retired on April 1, 1986.
We are sure you join us in expressing our deepest sorrow to the members of Brother Kealey's family and his friends. In lieu of flowers, the family is requesting donations be made to the Stephen Lewis Foundation in Brother Kealey's name. A Celebration of Life will be held in Ottawa in the spring.
                                                              In solidarity,
MARK HANCOCK                                                                       CHARLES FLEURY
National President                                                                   National Secretary-Treasurer