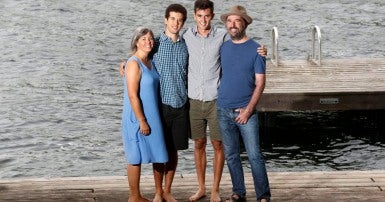 The Canadian Union of Public Employees is mourning the loss, and celebrating the life and achievements of Paul Dewar – former school teacher, union leader, and NDP MP for Ottawa-Centre from 2006 to 2015 – who passed away on February 6, 2019, after being diagnosed with glioblastoma in February 2018.
As a teacher, Paul encouraged and inspired his students to do better and make the world around them a better place.
As an executive member of the Ottawa-Carleton Elementary Teachers Federation, Paul fought for a better future for educators and students alike.
As a Member of Parliament and the NDP's foreign affairs critic, Paul was a tireless fighter for human rights around the globe, and a champion for local issues in his riding.
In the spring of 2018, Paul founded Youth Action Now, an organization dedicated to empowering youth in communities across Canada, whose work will carry on Paul's legacy.
Simply put, Canada and the world are better places because of Paul's contributions. We thank Paul for everything he did, and commit to carrying on his work to build a country where everyone is treated with fairness, dignity, love and respect.
Photo: Facebook