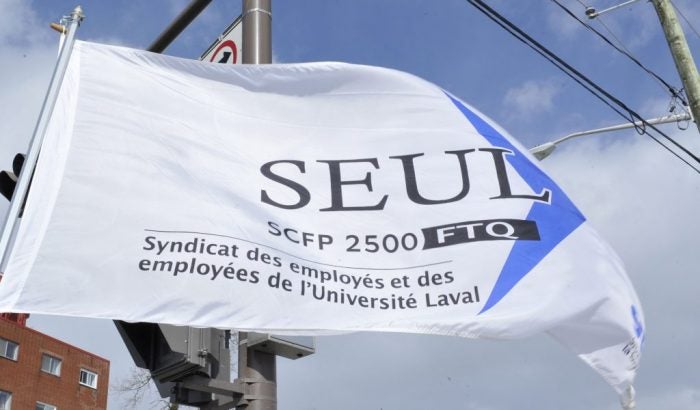 Members of SEUL-CUPE 2500 welcome the election of Université Laval's first woman rector, Sophie D'Amours.
Speaking this afternoon, union president Luc Brouillette said, "It was high time for a woman to hold this prestigious position, but beyond that, Madame D'Amours was named on her merits."
Brouillette noted that D'Amours "has favoured a consensual approach, in contrast to that of the previous administration."
D'Amours has yet to prove herself, but SEUL-CUPE 2500 has already offered its full cooperation for the advancement of Université Laval in this new spirit.
SEUL-CUPE 2500, which represents some 1,922 employees in the trades, office and technical groups, is emerging from a six-week strike.