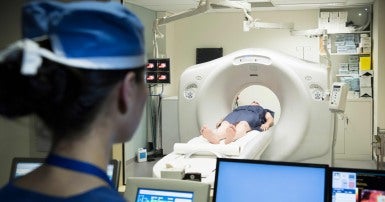 CUPE is expressing deep concern with the proposed new private MRI clinic announced by Niverville Heritage Holdings Inc. This new MRI clinic is planning to charge between $1,000 and $1,300 for an MRI.
"Private profit has no place in our health care system," says Darrin Cook, President of the CUPE Local 4270 representing health care support workers in Southern Health – Santé Sud. "Universal health care is a pillar of Canadian society, is enshrined in the Canada Health Act, and profiting off MRIs should not be allowed."
The new private MRI facility is also reportedly being built without the support of either the federal or provincial governments, noting an agreement between Niverville Heritage Holdings Inc., the Town of Niverville, Liver Care Canada, and two private individuals.
"Health care funding and provision is the responsibility of the provincial and federal governments," said Cook. "How is this even allowed to operate without full support from the other levels of government?"
Allowing private-for-profit MRI clinics opens the floodgates for other private health care providers to set up shop in Manitoba and will reduce public investments in new public facilities.
"If we truly want to reduce MRI wait times, we need to invest in public MRI services and make sure MRIs are being used the way they are supposed to be used," said Cook citing the 2017 Manitoba auditor general's report on MRI wait times, which noted a principal reason for wait times is the high level of inappropriate requests for MRIs.
"We fully support investments in Niverville, and investments in health care," said Cook, "but this new private MRI clinic will introduce a two-tiered system where the rich can buy their way into treatment ahead of the poor, and that is simply not right."
CUPE Local 4270 represents approximately 2,100 health care workers in Southern Health – Santé Sud.