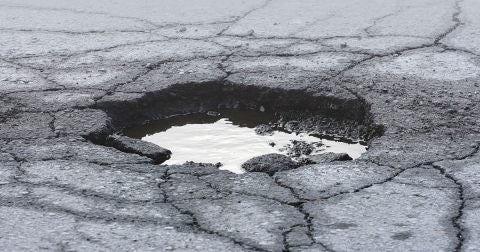 John McCracken | CUPE Communications
Imagine a Canadian city where no major road paving jobs have taken place for the last two years. Now imagine it's also in a region known for having one of the harshest climates in the country. That's exactly what's happening in the Cape Breton Regional Municipality (CBRM), and what has prompted the union representing municipal workers there to launch a 'Worst Pothole' contest.
To enter the contest Cape Bretoners need to visit the following facebook page and 'Like' or 'Share' the page, then share a picture of the worst pothole. They could win an iPad Mini for their efforts.
CBRM are outside workers with CUPE 759, inside workers with CUPE 933 and crossing guards with CUPE 761.