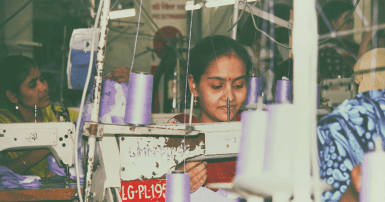 Seven years after the Rana Plaza tragedy shone a spotlight on unsafe working conditions and low wages, Bangladesh garment workers face a new threat from COVID-19.
On April 24, 2013, at least 1,132 people died and more than 2,500 people were injured when the Rana Plaza building collapsed in Dhaka, Bangladesh. On the anniversary of this tragedy, CUPE joins Canadian unions and civil society organizations to demand better working conditions and respect for garment workers' rights.
The COVID-19 pandemic has brought new threats to workers' lives and livelihoods. Companies have canceled orders, leaving factories unable to pay workers' wages, even for completed work. This hits women the hardest, as eighty per cent of the workers in Bangladesh garment factories are women.
CUPE has signed a joint statement demanding that Canadian companies:
pay for orders that were completed or in production,
pay wages and severance to workers who were employed when the pandemic started, and
provide proper protection to workers who are still working and ensure they can exercise their right to refuse unsafe work.
The statement also calls on the federal government to support global emergency relief for workers, and to pass legislation that holds Canadian companies accountable for their activities in other countries.
Looking ahead, the statement outlines a vision to transform the garment industry post pandemic, calling on Canadian companies to establish more sustainable and resilient supply chains that respect workers' rights, and ensure suppliers pay workers living wages and social benefits.
Read the full statement here.