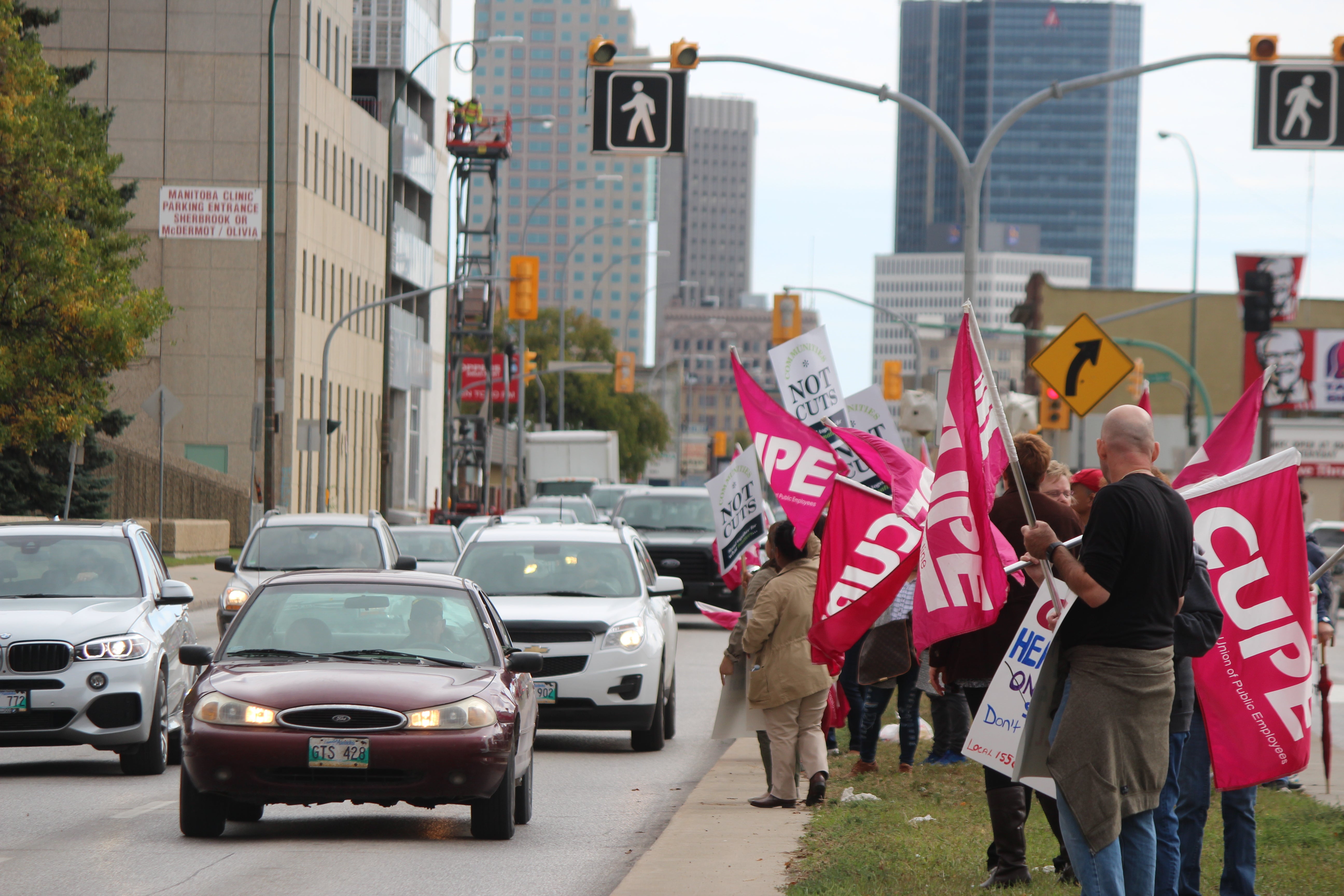 Health care workers lined the streets in front of the Health Sciences Centre (HSC) and CancerCare Manitoba in Winnipeg Thursday to protest government cuts to health care.
"The government's approach to health care has been confusing, hurtful, and has completely disregarded the needs of both patients and front-line health care workers," said newly elected CUPE Local 204 President Debbie Boissonneault.
The Pallister government mandated that all Regional Health Authorities in Manitoba find millions in "savings", which has resulted in the closure of Emergency Rooms, community health programs, policies that lead to staffing shortages, and direct cuts to support staff positions and hours.
The shift rescheduling process at Health Sciences Centre (HSC) has been pointing to significant job cuts and the reduction of full-time health care support staff to part-time work, which will lead to fewer hours of care for Manitoba patients.
CUPE health care members responded by taking their message to the streets with an info picket at HSC/CancerCare Manitoba on September 21.
"Front-line staff at HSC and CancerCare Manitoba are incredibly concerned not just for their jobs, but for the diminished quality of care that will result from cuts to positions and hours," said Boissonneault. "We know the public stands with health care workers, we need the government to stand with us too and stop the reckless cuts."