Emily Turk | CUPE Communications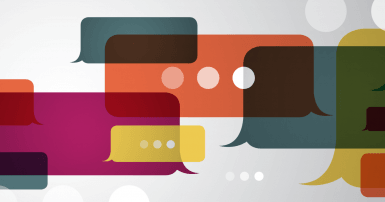 From cabin crew in the air to shelter workers on the ground, over 7,800 new members joined CUPE this year—and it didn't happen by accident.
There's a Tim Hortons not far from the Calgary International Airport that's just enough out of the way to be discreet. That's where WestJetter Chris Rauenbusch would meet with some of his coworkers to answer questions, share information and get union cards signed before their shift started with the airline. "I spent 14 months roaming around, going to peoples' homes and meeting up with them wherever was convenient," he says. "I actually signed one of the cards in the parking lot." 
Some of Chris's colleagues wanted to meet and sign their union cards in person and out of sight because they didn't want anyone from the company to see them. "Someone would walk in and they would turn to make sure of who it was," he says. "They were nervous."
Chris is part of a dedicated team whose commitment and persistence made CUPE's WestJet organizing drive a success. It's the determination of inside activists like him, and the critical support they receive from CUPE staff and member organizers, that form and feed our union.
CUPE organizers can spend years trying to shift workers from fear to engagement—to undo the feeling of powerlessness endemic to some workplaces. 
It's difficult work because it's about building trust. And it's a process that can provoke an intense mix of fear, anxiety, and adrenaline for those involved—but also relief.
Laying the foundation
Workers take great risks to unionize, so it's up to CUPE's staff and member organizers to convince them that we have the tools and agency to address the injustice they face in their workplaces. Organizers must also convince skeptics on the sidelines to participate.
That starts with understanding the world in which our prospective members live and work. And our existing members are key to that process. "Organizing would not exist without the member organizers," says CUPE staff organizer Kristy Davidson. "They really are the heart and soul of any organizing drive."
Both Davidson and Chris Rauenbusch point to the hard work done by Air Canada and Air Transat members to connect with WestJetters in airports across the country during their organizing drive this past year (see sidebar for full story). "Every occupation has its own lexicon," says Davidson. "We're not in the field and we don't live the life. They understand each other's lives."
Member and inside activists do this work voluntarily and on their own time because they are committed to building our union. And they take on the work despite some personal cost. "I spent months driving around Calgary getting cards signed on my days off," says Rauenbusch. "My husband was very excited when we succeeded—but he also said, 'It's great I get my husband back.'"
Why we do it
Organizing take guts and it takes persistence, but we do it because workers need the collective power that comes with belonging to a union.
Increasing our membership and density, across communities and sectors, gives us strength. It raises the floor for wages and working conditions, which in turn raises our collective economic prosperity. It improves our shared resources and the programs that support CUPE members in their toughest moments. It allows workers to speak with one voice in defence of public services and workplace rights. It allows us to exercise political influence in support of a fair and just society.
And today, that's more important than ever.
It is critical that we continue to renew and grow our membership in order to stem the rising tide of privatization and public service cuts. We can't afford to sit back. It will take our collective power to resist government austerity agendas, to sound the alarm on precarious work, and to fight attempts to legislate away our union and bargaining rights.
Growing stronger
In our 55-year history, CUPE has organized far more members than any other union in Canada.
We are now 665,000 members strong, and far and away the largest union in the country. But organizing is becoming more difficult.
Most large, public sector workplaces are already organized. Employers increasingly fight organizing drives with legal action. And the changing world of work makes it more difficult to identify and communicate with workers.
There are many challenges. It's going to take all of us to overcome them. And that means building a culture of organizing across our union.
CUPE has already adopted a bold new plan with that same north star: we are all organizers. Growing stronger: A plan to build our union is CUPE's roadmap to refining our organizing methods and to pushing for better protections for our existing members, but it's also an invitation to each of us to find our place in growing the union.
Together this year, thanks to the sweat and tears of CUPE staff and member organizers and inside activists, over 7,800 workers from a diverse range of sectors have joined our union. And that didn't happen by accident. We got the word out in hallways and coffee shops, we chased down signed union cards, and we went to the mat for workers.
There is so much to be proud of.
But there's still more to be done. At the end of the day, our ability to grow depends on our ability to bridge the divide between the organized and unorganized—and that's a team effort. "There are so many facets to what makes a strong union," says Davidson. "In an activist union, there is a place for everyone."
Find out more about CUPE's organizing plan, visit: cupe.ca/growing-stronger.