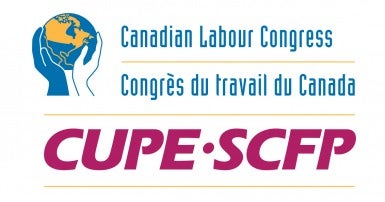 CUPE is getting ready for the 29th constitutional Convention of the Canadian Labour Congress, which will take place virtually from June 16-18.
CUPE has a sizable delegation of 600 members attending the convention. Our goal is to define the future of the labour movement in Canada by electing a team of leaders who will enact a bold agenda to meet the challenges that workers will face in the coming years. 
"Frontline workers have a tough road ahead as we start to put COVID-19 behind us. Canadians saw firsthand the importance of essential frontline workers during the pandemic, but governments and employers didn't offer much besides symbolic gestures and temporary measures. Now they are starting to talk about austerity again," said CUPE National President Mark Hancock. "Canadian workers need strong leaders at the national level with a bold vision to resist an austerity agenda and advocate for a just recovery based on good jobs and improved public services."
Yesterday, CUPE's delegation convened to discuss some of the key resolutions that will be debated at the convention. The caucus formally endorsed Team Unite, consisting of Bea Bruske for President, Lily Chang for Secretary-Treasurer, and Siobhan Vipond for Executive Vice-President.
"With their proven track records within the labour movement, I am confident that Team Unite will work in the best interest of all workers and their families," said CUPE National Secretary-Treasurer Charles Fleury.
The CUPE delegation also endorsed Larry Rousseau for re-election as Executive Vice-President. CUPE members Gina McKay, running for Equity Vice-President for Lesbian, Gay, Bisexual, Transgender, Queer, Two-spirit, Intersex Workers and Gloria Lepine, running for Equity Vice-President for Indigenous Workers, also received endorsements.
For more information on CLC Convention 2021 visit: https://convention.canadianlabour.ca/
To learn more about Team Unite and their agenda for revitalizing the CLC visit: https://teamuniteclc.ca/