CUPE National President Mark Hancock condemned a mass shooting at the Quebec Islamic Cultural Centre in Quebec City on Sunday, January 29, that left six dead and eight wounded, calling on CUPE members and Canadians to unite in opposition to hate and oppression.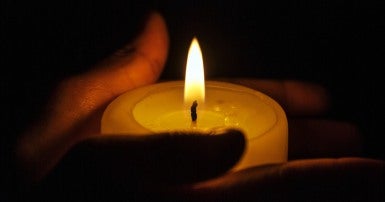 "Our hearts and prayers go out to the victims and their loved ones, as well as the first responders who helped victims on the scene," said Hancock. "While the authorities have not yet determined the motive for this heinous attack, whether islamophobia or an act of terror, the root cause is hate and ignorance. Together we must increase our vigilance against hate and all forms of oppression in society, and do our part to foster peace and solidarity."
Following the US election campaign and election of Donald Trump there has been an increase in reported incidents of racism, hate crimes against mosques and synagogues and other community places of worship in many Canadian cities. This latest and deadliest attack comes at the end of a weekend in which the Trump administration decreed a ban on travel to the US from seven countries where Muslims are in the majority. While a link has not been revealed between the US executive order and Sunday's attack in Quebec City, hate and ignorance are the underlying cause.
"Hate hurts, hate divides, and hate kills," said National Secretary-Treasurer Charles Fleury. "This attack in my home province is an attack on all Quebeckers and Canadians. As CUPE members we will come together to combat hate and islamophobia in all its forms, and call out governments that use fear and hatred as tools to divide people and oppress communities."