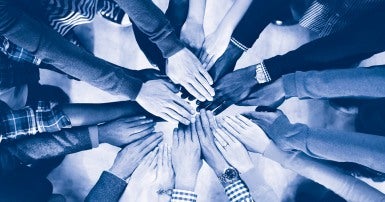 The Canadian Union of Public Employees (CUPE) has been issued an interim certification by the Canada Industrial Relations Board (CIRB) to represent 3,000 mainline flight attendants at WestJet. With the majority of WestJet flight attendants having signed cards in support of unionization, CUPE filed an application for certification on July 9.
"On behalf of all 665,000 CUPE members across Canada, it's an honour to welcome WestJet flight attendants into our CUPE family," said CUPE National President Mark Hancock. "CUPE is Canada's flight attendant union, and we're ready to hit the ground running in support of WestJetters as they push for a strong contract to make their work lives better."
CUPE has been working with WestJetters for the past year to deliver strong union representation for WestJet flight attendants and is now officially recognized as the bargaining agent for over 3,000 WestJet flight attendants nationwide.
With the addition of WestJet mainline, CUPE now represents roughly 15,000 flight attendants nationwide. This increases CUPE's ability to address industry-wide issues facing all of Canada's flight attendants.
"CUPE has the resources, the experience, and the expertise to get WestJetters the fair treatment and improved working conditions that they deserve," said CUPE National Secretary-Treasurer Charles Fleury. "We could not be more excited to get to work with our new members."
Now that mainline WestJet flight attendants are certified, CUPE will work with WestJetters to build the network of advocates they need in the workplace and bargain their first ever collective agreement.
CUPE's efforts to unionize flight attendants at WestJet's regional carrier, Encore, and low-cost carrier, Swoop, are also ongoing.