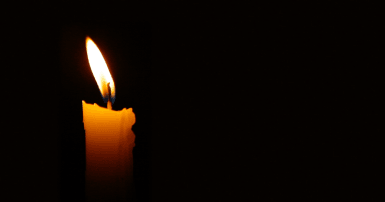 On January 29, 2017, six Muslim men were murdered at a Quebec City mosque while they prayed. This terrorist attack affected many families, friends, neighbours and communities across Canada, leaving us all with a sense of horror and overwhelming sadness.
With the one-year anniversary of this Islamophobic attack quickly approaching, it is important to take the time to reflect on why the massacre took place. As difficult as this may be, we must recognize the reality that Canada today includes hate, division and racism.
Ignoring the threat of Islamophobia only lets the problem grow, says Mark Hancock, CUPE National President.
"But our solidarity also grows," he says. "At our 2017 National Convention, CUPE members committed our union to fight the rising tide of racism and hatred we see in the world. We continue to empower members and allies to speak out against all forms of racism and discrimination – including Islamophobia."
Muslim communities in Canada need to know that we stand beside them, says Charles Fleury, CUPE National Secretary Treasurer.
"CUPE remembers those who were taken from us, and we are committed to support those who continue to face acts of violence, discrimination and human rights violations," Fleury says. "Our solidarity is far more powerful than hate. We stand with all who demand an end to Islamophobia."