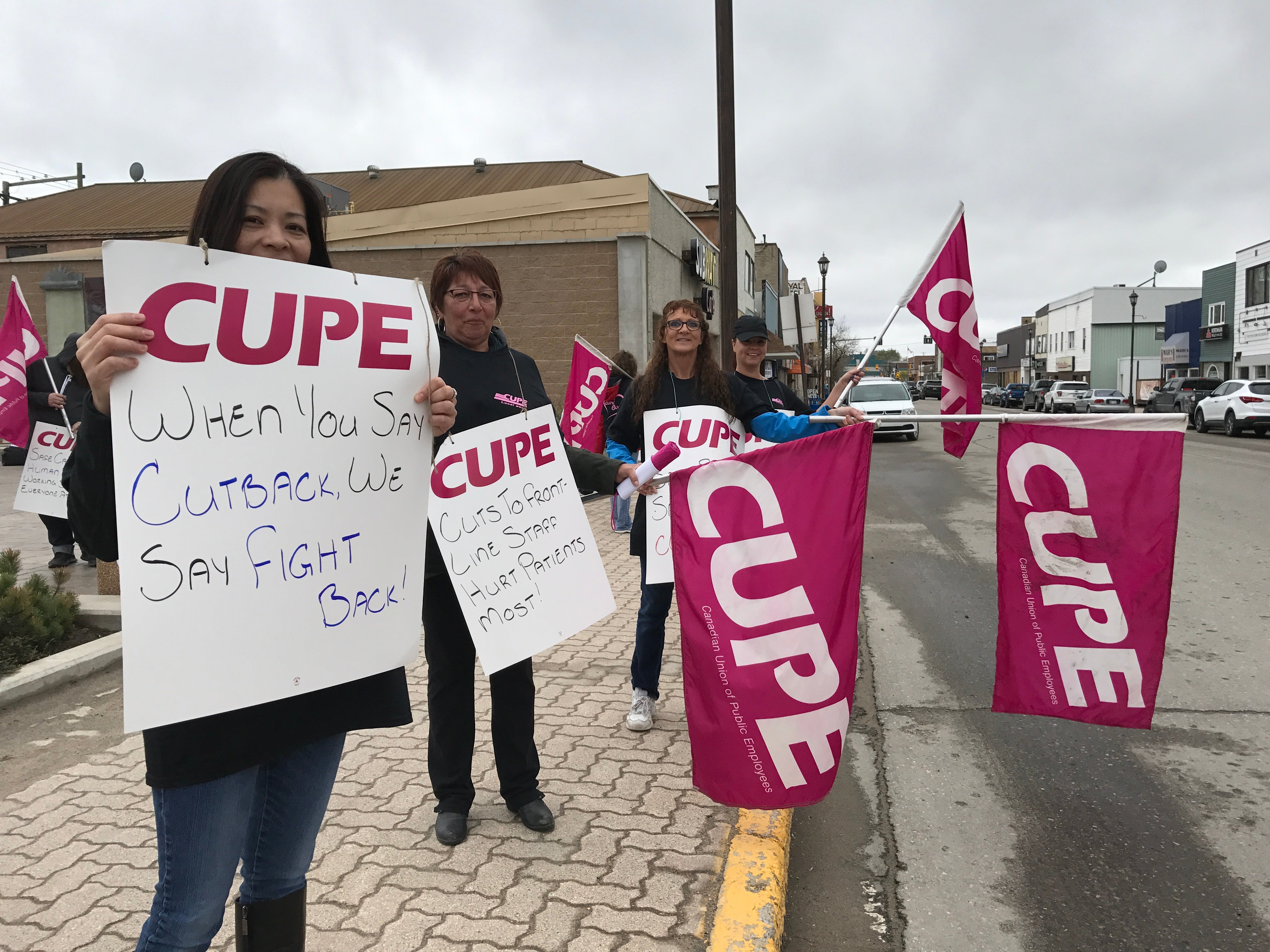 Health care support workers in the Northern Regional Health Authority (NRHA) held info pickets and a rally on Thursday, May 25th at Pioneer Square and at Northern Lights Manor in Flin Flon against the provincial government's mandate to find $6m in "savings" in the NRHA.
"These cuts are already translating into serious staffing shortages," said Christine Lussier, President of CUPE Local 8600, representing health care support workers in the NRHA.  "To find 'savings' the NRHA is implementing a policy that results in inadequate staffing levels in entire departments, wards, and floors."
CUPE Local 8600 has been collecting heavy workload report forms, including 19 forms in March and 27 forms in April.
"Since the government's announcement we've been seeing an increase in staffing shortages in our hospitals and care homes," said Lussier.  "We're calling on the government to restore full funding to the NRHA, and we're calling on the NRHA to stop the practice of working short!"
Working short occurs when there are not enough staff to provide adequate care to patients in hospitals and residents in care homes. This results in reduced care for the community, and an increased likelihood of health care support staff being injured at work.
"Cuts to health care should never be on the table," said Terry Egan, President of CUPE Manitoba. "Manitoba patients, residents, and community deserve more, not less".
CUPE 8600 also collected petition signatures to present to the Manitoba Legislature calling on a restoration of health care funding to the NRHA.