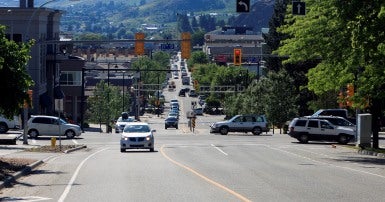 CUPE 626, representing civic employees, welcomed Vernon, B.C. jail guards into their local last week after a vote and a Labour Board certification.
As the only municipal workers in Vernon who were not part of CUPE 626, President Kathy Giampa said that they are a great fit with their members.
"On behalf of our members, I'm pleased to extend a warm welcome to these workers who provide important services to our RCMP detachment here in Vernon," said Giampa. "We look forward to working together with our newest members to help resolve some of their workplace issues."
The jail guards provide RCMP support services including fingerprinting and logging prisoners in, as well as feeding and checking prisoners on a regular basis.
CUPE 626 now represents more than 270 members including those who fix roads; test and maintain Vernon's water system; run ice rinks and provide recreation services; enforce bylaws; do sewer and storm maintenance, as well as water reclamation; provide planning and engineering services; and provide administration services to City Hall operations and the RCMP.