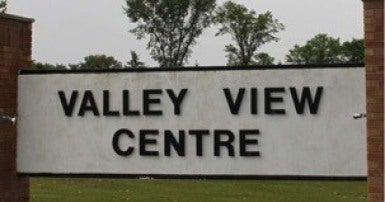 CUPE 600 is fighting back against the Government of Saskatchewan's plans to apply to the Labour Relations Board (LRB) to abolish its union and move approximately 500 members into the SGEU Public Service/Government Employees bargaining unit.
Representatives of the Public Service Commission informed CUPE Local 600 of the provincial government's intentions at a meeting held June 19, 2017. The employer requested that the union make a joint application to the LRB to amend the certification order to allow this to happen. When the union rejected this request, the employer indicated it would make its own application to the LRB.
"CUPE Local 600 is seriously concerned that the main motivation behind this plan is to get out of promises of enhanced severance to Valley View Centre and Sask Hospital employees who opt to voluntarily resign or retire when job eliminations are announced in the future," said Jacalyn Luterbach, president of CUPE Local 600.
Over the last few years, more than 80 people have been laid off from Valley View Centre, a care home for people with disabilities. In 2012, the provincial government announced it was going to close the facility. It is expected the closure will happen in 2018.
"CUPE is strongly urging the government to reconsider its plans to submit an application to the Labour Relations Board to change the union jurisdiction of our bargaining unit. This move will create unnecessary disruption and uncertainty for CUPE Local 600 members, and it creates an unsettling precedent of government interfering in the internal matters of unions," added Luterbach.
"CUPE Local 600 has a proud history spanning many decades. We are planning to fight back with every avenue we have."
In addition to representing members at Valley View Centre and Sask Hospital, CUPE Local 600 represents members working throughout the province in the Community Living Service Delivery Branch who provide individualized support to clients with complex or high needs, respite services, counselling, and crisis intervention.