Janet Sziliske | CUPE Communications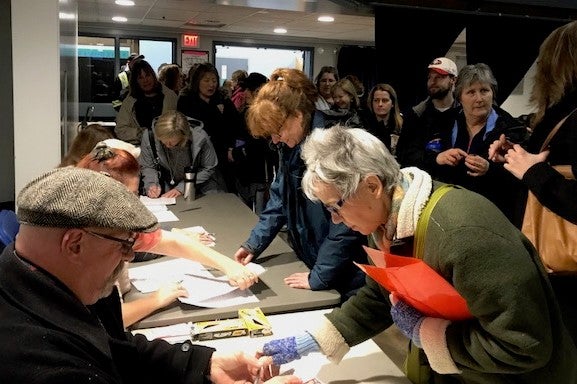 CUPE members in BC have scored a major pension victory.
Support staff in Coquitlam schools, members of CUPE 561, ratified an agreement to transfer active employees in the SD43 Non-Teaching Pension Plan to the BC Municipal Pension Plan. 97 per cent of members voted in favour.
Benefits of the transfer agreement include a four per cent wage increase to cover the pension contribution difference between the two plans; full recognition in the municipal pension plan of all past service in the non-teaching pension plan; and a "no worse off" guarantee for members who retire within five years of transferring to the municipal plan.
Prior to negotiations in December, CUPE 561 members rallied in support of post-retirement health benefits. By joining the municipal pension plan, CUPE members will have access to  post-retirement health benefits.
This is the first time that the BC Municipal Pension Plan has worked towards a bulk transfer of employees. Advantages of switching to the plan include lower administration costs and a plan that is not subject to the same solvency requirements of single employer plans.
The BC Municipal Pension Plan represents more than 900 employers with 320,000 members from school districts, cities, districts, towns, villages and regional districts, health and colleges.