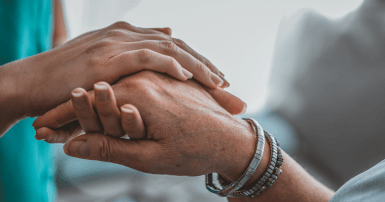 CUPE 5430 is calling on the government to ensure that the new Grenfell Pioneer long-term care home be both publicly funded and publicly operated.
The Government of Saskatchewan announced that the 2020-21 budget includes funding for a new 33-bed long-term care facility in Grenfell. Following the announcement, Rural and Remote Health Minister Warren Kaeding said that the new facility will be publicly funded by the Saskatchewan Health Authority, but the decision on who will operate the facility will be made later this summer.
"CUPE 5430 has been advocating for a new long-term care facility in Grenfell since the closure of the Grenfell Pioneer Home, but any new facility should be publicly owned and operated," said Sandra Seitz, president of CUPE 5430. "The operation of the new facility should not be contracted out to a private operator. We don't have to look far to see that privatization of long-term care services has created poor quality care and a lack of accountability."
A report published last year, called Crumbling Away: Saskatchewan's Long-Term Residential Care Policy and Its Consequences, found that publicly owned long-term residential care is correlated with the highest quality care if adequately funded. The author of the report, Dr. Susan Braedley, stated "Policy choices that aim to involve private sector actors – and especially for-profit corporations – in long-term residential care service delivery, ignores research evidence on quality and effectively decreases provincial government responsibility and accountability for long-term care."
CUPE is also concerned about the government's growing dependence on the P3 building model.
"A traditionally financed and built long-term care facility will ensure that the building is of the highest quality and does not bring the financial disaster of alternate funding/leasing arrangements, often called P3s," added Seitz. "In addition, the health authority controls the maintenance of the new building, and can renovate or adapt the building as necessary for the needs of the residents and community which is not possible under a P3 arrangement."
CUPE 5430 will continue to advocate for rural health care, and for investing in infrastructure and staffing levels that will ensure Saskatchewan residents can access the health care they need close to their homes.
"The closure of Grenfell Pioneer Home was hard on the residents, and the community," said Seitz.  "At the heart of that facility, and this community, are health care providers who dearly miss their residents and workplace."