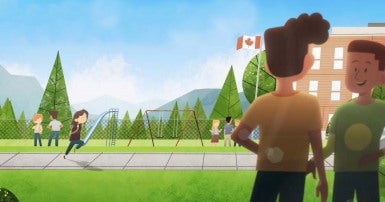 CUPE 4992 reached a tentative agreement yesterday with Peace River South schoold district (SD59). The agreement was reached in one bargaining session.
CUPE 4992 President Darcy Whetter noted that the smaller local did not have a lot of requests and the employer did not seek concessions.
"Both sides were agreeable, and the process went fairly smoothly," said Whetter. "All in all, it was a good experience."
The K-12 Provincial Framework Agreement was approved by the K-12 Presidents' Council in September and forms part of the tentative agreement. The current K-12 agreement expires on June 30, 2019. When ratified by CUPE locals and school districts, the provincial agreement will be in effect from July 1, 2019 to June 30, 2022.
Further details of the tentative agreement will not be available until after ratification by all parties, expected to be completed by the end of June.
CUPE 4992 represents 30, K-12 maintenance workers in Dawson Creek, Tumbler Ridge, Chetwynd, Moberly Lake, Pouce Coupe, and the surrounding area. They provide maintenance services throughout the school district including Grounds, Electrical, Cabinet Making, Welding, Electronics, Plumbing, and Carpentry.
To find out more about CUPE members working in K-12, visit bcschools.cupe.ca.