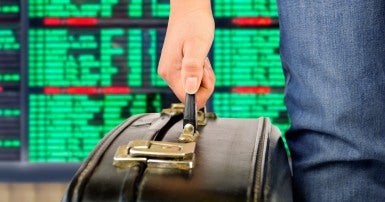 CUPE 1004 welcomed 11 new members this week, ground staff at China Airlines. The Canada Industrial Relations Board granted the application for certification on October 3.
"CUPE 1004 is pleased to welcome these new members to our Local," said CUPE 1004 President Andrew Ledger. "All workers who want to belong to a union should be able to and 1004 is proud to be involved in organizing new members. We look forward to meeting and working with our newest bargaining unit to improve their working conditions."
CUPE 1004's newest members, who work out of the Vancouver Airport and environs, joined the union when a majority signed cards.
Under the Harper Conservative government's Bill C-525, which eliminated the card check system for certification of bargaining units and reduced the threshold to trigger a decertification vote, workers under federal jurisdiction were required to have a secret ballot vote rather than signing cards. But Bill C-4, passed in Parliament on June 19, reversed the anti-union legislation.