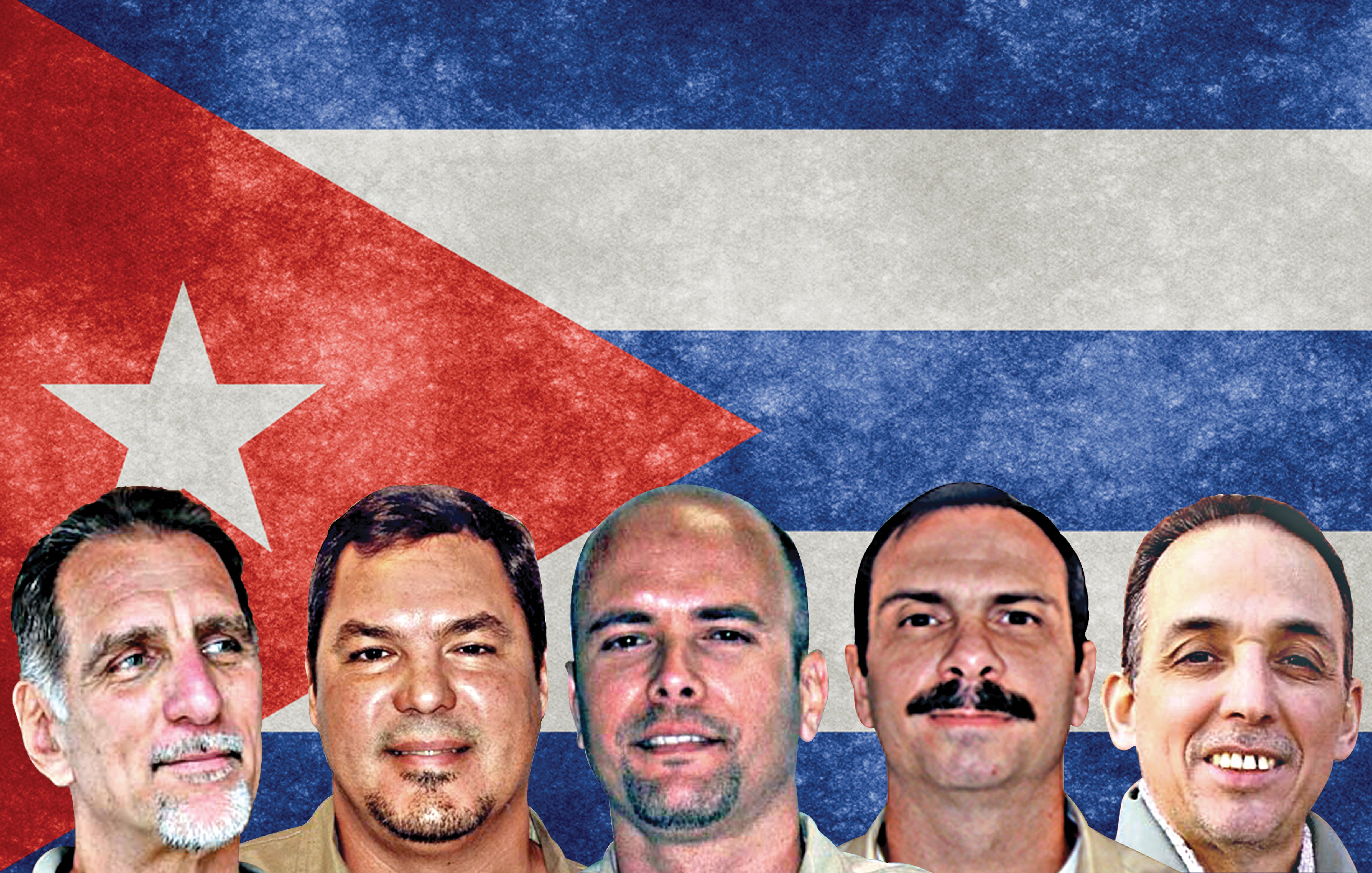 CUPE joins the world today congratulating the family members of the Cuban five and the countless activists from around the world, including within CUPE who have supported and fought for their release.
The Cuban Five were in the United States monitoring the activities of the groups and organizations responsible for terrorist activities against Cuba when they were charged with espionage and imprisoned by the US. After the triumph of the Cuban revolution in 1959, Cuba had been the victim of more terrorist attacks than any other country in the world, killing 3,478 and injuring 2,099. The vast majority of those attacks originated in southern Florida, by groups tolerated and partly financed by the US government.
All 5 men, Gerardo Hernandez, Ramón Labañino, Fernando Gonzalez, Antonio Guerrero and René Gonzalez, have now returned to their homeland and the people of Cuba. After years of unjust imprisonment the final release of Gerardo, Ramon and Antonio on December 17th is long over due. It is also a moment to witness the strength of global solidarity movements. 
The CUPE National Executive Board passed a resolution in 2012 in solidarity with the Cuban Five, and was a signatory to a letter that was signed by nine Nobel laureates, the President of El Salvador,  Salvador Sánchez Cerén,  parliamentarians, religious and labour leaders, lawyers, intellectuals, actors and more.
We continue to support our partner union in Cuba, the National Union of Public Sector Unions (SNTAP), and all of the Cuban people who aspire to live in a just world that meets the needs of everyone.