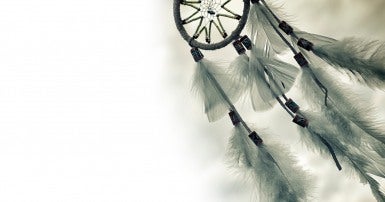 Dana Wesley | Human Rights
Across Canada, communities are fighting the COVID-19 pandemic on many fronts. This new situation has exposed deep inequities in our society, including for Indigenous peoples. Chronic underfunding of services and infrastructure in Indigenous communities threatens to turn the COVID-19 crisis into a disaster.
Across Canada, provinces have declared states of emergency and are preparing for the worst. The federal government has announced over $107 billion in aid to support individual Canadians and boost the economy. Within that amount, only $305 million has been earmarked to support Indigenous communities. While some Indigenous leaders welcomed the announcement, others were concerned the amount is just a fraction of what is needed.
On March 24, Perry Bellegarde, National Chief of the Assembly of First Nations, declared a state of emergency over COVID-19. The declaration recognizes that federal, provincial, and territorial governments have not adequately addressed the needs of Indigenous communities and calls for more resources and support.
If nothing changes, COVID-19 is a disaster waiting to happen. Indigenous communities across Canada fare the worst across all measures of health. That is compounded by a history of Indigenous communities struggling with housing shortages, lack of access to adequate health care, and boil water advisories. 
The Public Health Agency of Canada says the best ways to prevent the spread of COVID-19 are physical distancing and hand washing. This is almost impossible for Indigenous peoples who are living in communities with overcrowded housing and no clean water.
Previous pandemics have hit Indigenous communities the hardest in Canada. In 2009, H1N1 rapidly spread across the globe and did not spare Indigenous communities in Canada. Indigenous leaders called on governments for support, only to be met with bureaucratic delays. 
During the H1N1 pandemic, Indigenous peoples in Canada were more likely to be infected, require hospitalization, and suffer from critical illness compared to non-Indigenous Canadians. Several First Nations in northern Manitoba requested medical equipment and support from Health Canada and were sent body bags. Health Canada apologized, but the message Indigenous communities got was that they could not depend on Canada to support them in a crisis.  
The federal government is now telling Indigenous communities to update their emergency pandemic plans and prepare for cases of COVID-19. Marc Miller, minister of Indigenous Services, has said "this is not a question of if—it's a question of when" the virus will make its way to Indigenous communities. 
In a matter of a few weeks, Canada has quickly made huge strides to acknowledge the seriousness of the COVID-19 pandemic, but it remains unclear what lessons Ottawa has learned since the H1N1 pandemic when it comes to Indigenous communities. 
Federal, provincial, and territorial governments must make a greater commitment to Indigenous communities, and work towards lessening the impact COVID-19 will have on our most vulnerable to ensure that history does not repeat itself.